Sell Your Home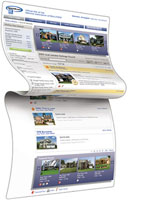 If you're considering selling your Warner Robins home, you're probably wondering at what price other homes in your neighborhood are selling. There might be one home in particular that you'd like to know the sale price on, or you might be interested in all the homes that have sold recently in your neighborhood.
Richardson-Free Realty Inc. can help! Our selling division at Coldwell Banker Robbins & Free can tell you exactly what any home sold for in your area. We will furnish you with a list of homes that have recently sold on your street or in your neighborhood. We can also tell you about homes similar to yours that are currently for sale.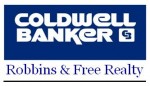 Please give us a call and let one of the top Realtors in Warner Robins, GA , show you what your home is worth and explain the current market conditions to you. This is part of the service that we provide to home sellers at Coldwell Banker Robbins & Free on a daily basis. Just fill out the Property Valuation Form and an agent with our office will get in touch with you right away!
Our Marketing Specialists
The internet in playing an important role in the modern home buying market. According to studies, only 2 percent of home buyers in 1995 used the Internet to find their home. In 2005 the number of online home buyers rose dramatically to 77 percent. In 2007 the number rose to 87 percent. In the current home searching process, 9 out of 10 home buyers still use a Real Estate Agent to find the home of their dreams.
At Coldwell Banker Robbins & Free we advertise on all major Real Estate websites, including Realtor.com ( Number 1 visited Real Estate website*), and ColdwellBanker.com.
Featured Online Services
As a FREE Featured Service to you, Coldwell Banker Robbins & Free partnered with Realtor.com to be a featured agency which allows us to add extra touches to your homes, like more pictures, virtual tours, highlight homes to make them stand out, and much more.
FREE Virtual Tours – Another FREE service we offer to all of our clients are Virtual Tours. Each home will feature pictures and Virtual Tours powered by CirclePix.
We specialize in online marketing for all of Coldwell Banker Robbins & Free's homes. The definition of marketing has changed over the last decade. Marketing no longer means just putting an ad in the local newspaper. We utilize Social Media outlets, online Virtual Tours, specialized Real Estate search engines, Google, and many others to advertise our homes. The future of Real Eatsta is online. To be a step ahead of our competition, we heavily market online and use specific location based featured home marketing to put your property in the right spotlight.
Our Office
Richardson-Free Property Management
1271 S Houston Lake Rd
Warner Robins, GA 31088
Phone: (478) 988-8442
Contact Form