Management Services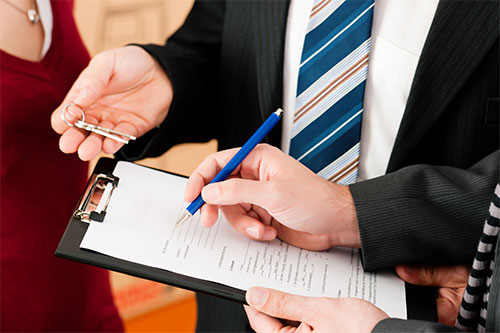 Your rental property is a very valuable asset. Entrust the management of that asset to an organization that offers you peace of mind. It might further ease your mind to know that our fees are straightforward with no hidden charges. The power of the internet has made it possible to reduce our procurement fee to 50% of the first month's rent, our management fees to as little as 10% of the monthly rent and still offer you very personalized service and better marketing than other Property Management companies in Warner Robins, GA.
Property Management
Our office hours are 9AM to 5PM Monday thru Friday. Plus we are always on call to handle any after hour's emergencies. It's easy for you to reach us whenever you need to.
Advertising Services
Your property will be promoted in a variety of ways including listed on several different web sites. Our Marketing Specialists know their area intimately. They can help get your home rented more quickly to a qualified applicant.
Once we have an applicant we will perform a detailed background check which includes a credit check, look for a history of evictions, verify their landlord history and their current employment/source of income. We have policies in place to protect your investment and always act in your best interest.
Asset Management
We provide monthly statements showing your income and expenses. You can choose between receiving a monthly check in the mail or be set up for direct deposit. Your tenant has the option of paying their monthly rent online with a credit card, debit card or an electronic check. Once the rent is deposited into our account, we will deposit the payment minus our service fees into your bank account on a monthly basis.
Maintenance Management
We will also coordinate maintenance issues with you, follow up with the vendor and the tenant to make sure the job gets done promptly. But you won't be bothered with late night or weekend emergencies. We will handle those calls for you. Richardson-Free Maintenance Services is the newest addition to Richardson-Free's Property Management's array of available services. The goal of Richardson-Free Maintenance Services is to provide our clients and customers with excellent service at a more affordable rate than most handymen. Our mission in forming a maintenance department is to promote a competitive environment for all maintenance issues thus reducing the prices our clients will pay.
We have established professional relationships with qualified local experts to take care of your repair needs. HVAC, flooring, plumbing, appliances, electrical work, lighting, painting, home inspections, and general repairs are just a few of the services we provide. Please let us know what service you need for your property and we find the right expert for you.
Vendor Management
If we don't have the expertise one of our pre-qualified sub-contractors will work together with our team to address any maintenance issue. Our team will oversee the contract and service delivery to ensure our client's receive the value they expect at an affordable price.
There are many more features and benefits related to Richardson-Free's services. So if you have a property that you want us to manage, please give us a call at 478-988-8442 and we will be happy to answer all of your questions. We look forward to working with you.
Our Office
Richardson-Free Property Management
1271 S Houston Lake Rd
Warner Robins, GA 31088
Phone: (478) 988-8442
Contact Form