Owner Portal
Local Expertise With Highest Standards
An industry leader in residential property management
At Richardson-Free Realty, Inc. we have established a system that saves owners like you time and money. Our team of highly trained property managers focus on maximizing the return on your investment property. We streamlined the process of property management – from paying rent and deposits online to direct deposits for owners like you. Our pricing structure is straightforward with no hidden charges, and our rigorous screening process can find the right tenant for your property.
Whether you need property management services for a single home, multiple homes, or an apartment complex, our goals are the same: to keep your property consistently filled with reliable tenants and to get the best return on your investment.

Fair Housing and Equal Opportunity
The Office of Fair Housing and Equal Opportunity (FHEO administers and enforces federal laws and establishes policies that make sure all Americans have equal access to the housing of their choice.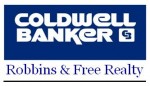 If you are planning on purchasing a new home, our agents at Coldwell Banker Robbins & Free are always here to help you find your next dream home. In some situations, renting out your existing home instead of selling can be more effective in terms of keeping your investment. Your rental property can generate extra income while you enjoy the benefits of a new home that suits your needs. Our agents at Coldwell Banker Robbins & Free Realty can show you recent sales in the area compared to average rent prices in your neighborhood. We can determine if renting compared to selling could benefit you before purchasing a new home. Please give us a call at (478) 988-8052. To find the current market value of your home, please fill out our Valuation Request Form and we will get back with you shortly.
Our Office
Richardson-Free Property Management
1271 S Houston Lake Rd
Warner Robins, GA 31088
Phone: (478) 988-8442
Contact Form